Upon eating a few bites of last night's dinner, my husband, Dan, said that this delightfully simple dish was blog-worthy. And so it begins.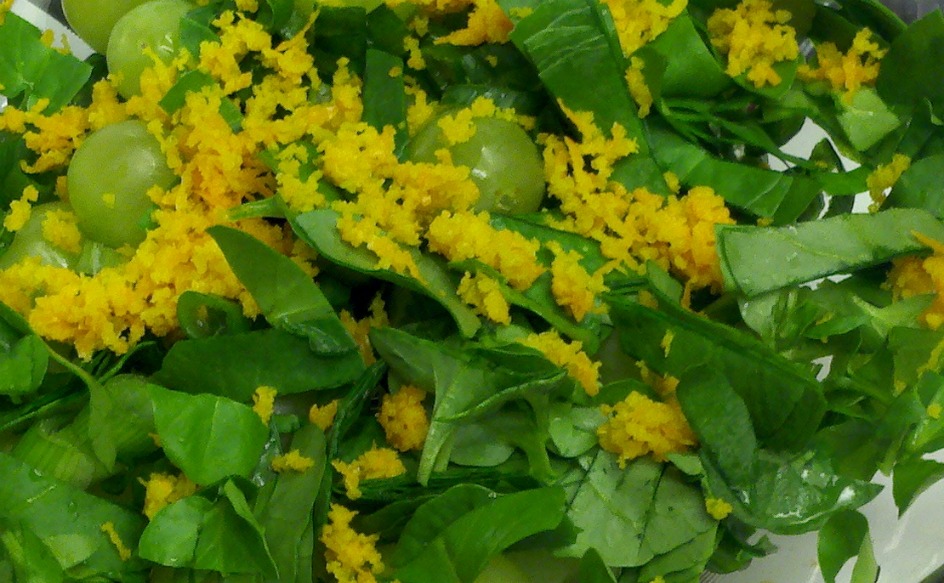 There's something about the orange zest and juice blending with the goat cheese that makes a luscious cream sauce, but without any of the fuss and added fat that a normal cream sauce requires. The shredded watercress wilts just slightly when tossed with the warm pasta and adds a nice peppery bite to the overall flavor. Each grape provides a burst of juicy sweetness to balance out the overall tangy flavor.
I'm sure the original recipe intends for wheat pasta to be used, but the recipe did not suffer by using corn pasta, even to my durum pasta-loving husband. An added bonus about this recipe is that it pretty much takes only as long as it takes to boil and cook pasta, which was exactly what we needed on our first evening after seemingly never-ending holiday travels.
This was the first recipe we tried out of my new Christmas present, The New InterCourses: an aphrodisiac cookbook. My expectations for the rest of the cookbook are now hopefully not unwittingly high.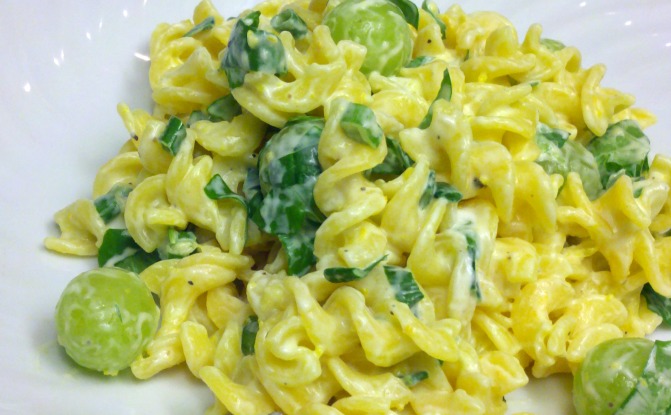 Creamy Pasta with Grapes
Adapted from The New InterCourses: an aphrodisiac cookbook
6 ounces corn pasta spirals
2.5 ounces goat cheese, crumbled into small pieces
4 ounces white seedless grapes
1/2 bunch watercress, trimmed and shredded (about 1/2 cup yield)
2 scallions, chopped
Juice and zest of 1/2 orange
Salt and freshly ground pepper to taste
Bring a pot of salted water to a boil. Meanwhile, prepare the rest of the ingredients in a medium bowl. Drain the pasta and toss with the other ingredients. Serve warm.
The original recipe called for 2 tablespoons of olive oil as well, which I didn't notice until typing up the recipe. We did not miss its omission! I did, however, add an extra half ounce of goat cheese, because the little package of goat cheese goodness (Laura Chenel's Chabis & Pepper goat cheese, to be exact) was 5 ounces and was easier to just split in half. Besides, who wouldn't want more cheese?